The awesome Spring 2019 Bloomfield Cup player registration will open February 3, 2019
K-1st grade boys division
The boys Kindergarten to 1st grade group is an 6 team division with teams of 12-14 players. The games will be played early Saturday mornings starting in September.
Coaches typical practice once a week. There are 6 regular season games and then playoffs!
This is intown recreational soccer.
We need coaches! Coaching is easy and you get a lot of support! If you would like to coach email coach@bloomfieldsoccer.us
---
K-1st grade girls division
The girls Kindergarten to 1st grade group is an 4 team division with teams of 12-14 players. The games will be played early Saturday mornings starting in September.
Coaches typical practice once a week. There are 6 regular season games and then playoffs!
This is intown recreational soccer.
We need coaches! Coaching is easy and you get a lot of support! If you would like to coach email coach@bloomfieldsoccer.us
---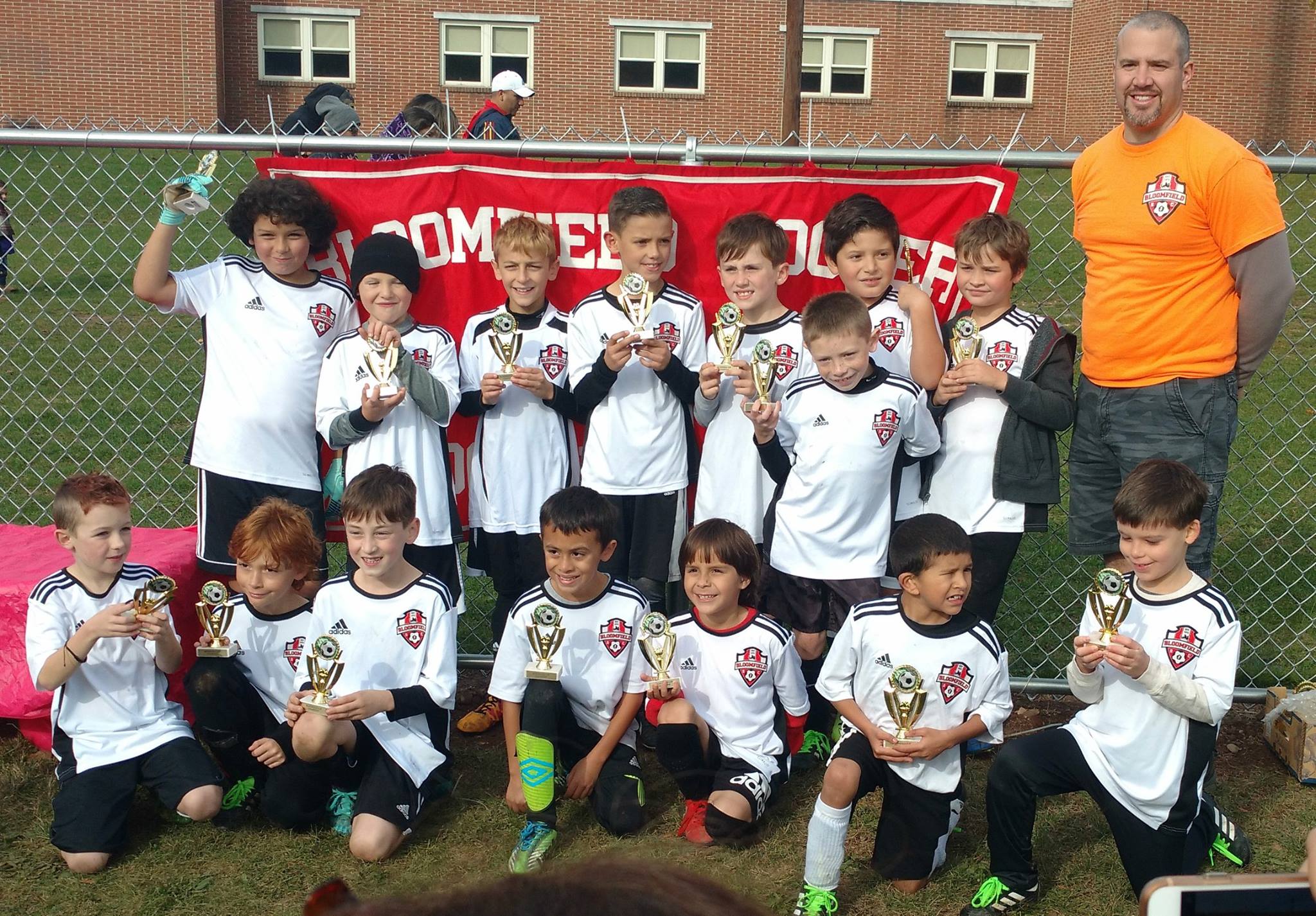 2-3rd grade boys division
The boys 2-3rd grade group is an 6 team division with teams of 12-14 players. The games will be played early Saturday mornings starting in September.
Coaches typical practice once a week. There are 6 regular season games and then playoffs!
This is intown recreational soccer.
We need coaches! Coaching is easy and you get a lot of support! If you would like to coach email coach@bloomfieldsoccer.us
---
2-3rd grade girls division
The 2-3rd grade group is a 4 team division with teams of 12-14 players. The games will be played early Saturday mornings starting in September.
Coaches typical practice once a week. There are 6 regular season games and then playoffs!
This is intown recreational soccer.
We need coaches! Coaching is easy and you get a lot of support! If you would like to coach email coach@bloomfieldsoccer.us
---
4-6th grade boys division
The boys 4-6th grade group is an 6 team division with teams of 12-14 players. The games will be played early Saturday mornings starting in September.
Coaches typical practice once a week. There are 6 regular season games and then playoffs!
This is intown recreational soccer.
We need coaches! Coaching is easy and you get a lot of support! If you would like to coach email coach@bloomfieldsoccer.us
---
Costs are $70 a player, 3 or more family members $175 – Includes Jersey.
New to the program?

Little Cleats are schedule to start Saturday September 8th 
When do practices begin?
That is up to coach—as soon as there is a coach in place the team is finalized practices are scheduled? 
What days are practices? 
That is up to coach and his/her schedule
 Can I be a coach?
Yes, there are over 100 volunteer coaches in our club!
What equipment do I need?
Shin guards, SOCCER cleats, Black soccer shorts, socks
We supply jersey
Questions?